Hazardous Waste Electronic Waste Manifest System (e-Manifest)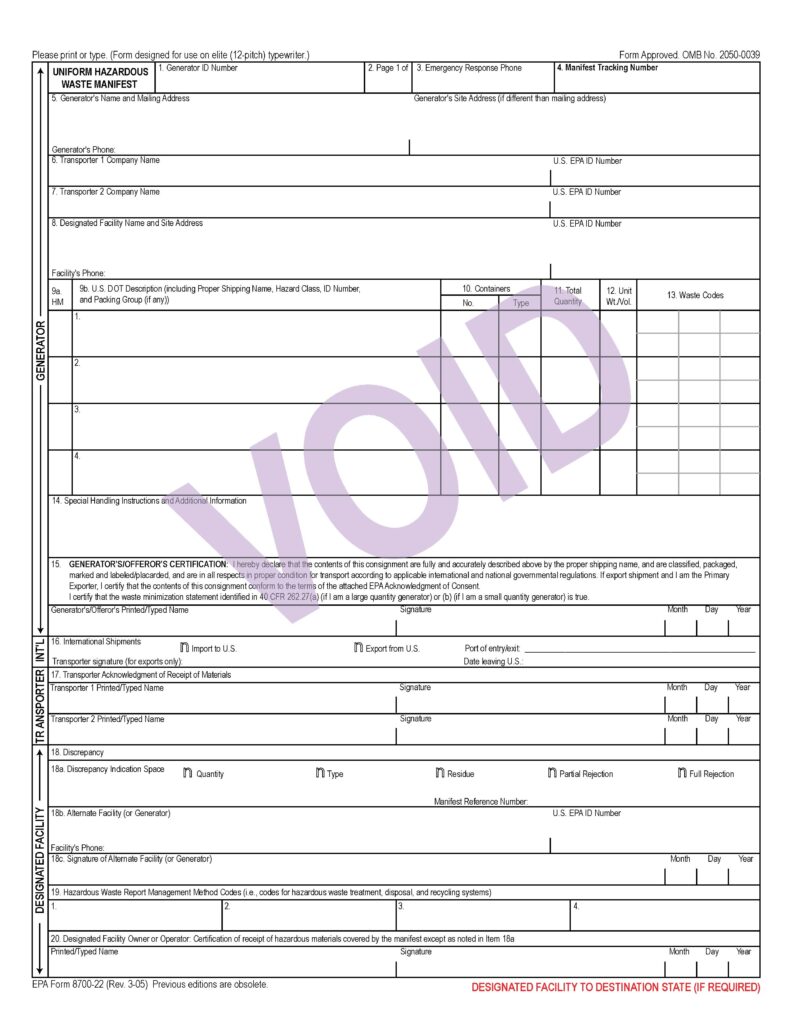 In the near future, the EPA will be putting a nation-wide electronic waste manifest system into place. The system will store and track waste shipment data from across the country, making information more available to both stakeholders and the general public.
For many businesses, the transition to e-Manifest will be slow and costly. Investing in an electronic waste manifest system today can keep your operations running smoothly during this transitionary period.
Contact our experts today to learn more about Quantum's Waste Manifest Web Application!
The EPA wants to modernize and streamline the waste manifest filing process, by allowing firms to store and submit the forms electronically. This will give the EPA a powerful low-cost tool for tracking waste shipments.
Once implemented, the e-Manifest system will allow the EPA and various stakeholders (Generators, Transporters, and TSDRFs) to track waste stream information in real time. This system will be similar to how commercial package shipments can be tracked by the recipient.
E-Manifest data will be available to the general public on a several-week delay. This will help communities and individuals make better informed decisions regarding this previously opaque policy area.
What does e-Manifest Mean for You?
The Hazardous Waste Electronic Manifest Establishment Act was signed into law and went into effect on October 5th, 2015, but actual implementation has been stymied by technical difficulties and politics. The EPA's system isn't done yet, so the following is partially speculative.
Adopters of the e-Manifest standard will have to change to accommodate the paperless system. This will require software on the generators' and TSDRF's ends, as well as some kind of mobile app for the transporters. Integrating these software systems into your firm's workflow will cost time and money.
Many firms will probably choose to continue using the old forms. The EPA will allow this, but will still require that an e-Manifest be submitted to their system.
The e-Manifest system is planned to be zero-cost for the EPA, which means all the costs of operating the system will be passed on to the users. To that end, the EPA will be charging users a per-manifest fee. The exact fee has yet to be determined, but it will probably be about the same as the cost of the current multipart form.
Quantum's cloud-based Waste Manifest application provides user with full electronic waste manifest functionality.
Generate, store, and print uniform waste manifest documents.
All data is stored online, so you can work from anywhere.
Responsive design allows for easy use on any device.
Electronic records will integrate seamlessly with e-Manifest system.
By using Quantum, you can put your company ahead of the regulatory curve, and adopt the new standard gradually to minimize cost and confusion.
Easy Compliance with EPA Uniform Manifest Starts Here! With Quantum, transportation documents are better organized and more accurate. Contact us now to schedule a demo!
Check out some useful resources: