The safety culture of a company benefits greatly from incident reporting and investigation data.  By utilizing the data to generate reports, companies can highlight critical safety hazards, implement corrective actions, and spot overall long-term safety trends.  This process is critical to the prevention of repeat incidents.
Does this mean that an incident must occur for a company to understand the safety hazards within their workplace?  Consider the following points: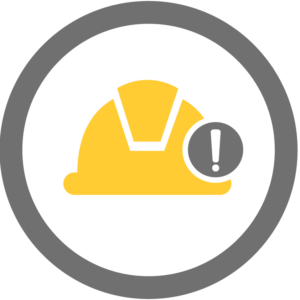 Cost of injury and illness – A compilation of medical costs, worker's compensation, absent work days, regulatory fines and more, place a heavy cost on companies when incidents occur.
Decreased morale – Employers who rely solely on reactive measures to incidents, give their employees a chilling underlying message. "We will wait for you to be injured, then learn from your mistakes."  This message does not communicate strong leadership.  Leaders in a company must foster trust in their workers to create an efficiently functioning team.
Decreased data points – As companies improve their safety culture, incidents occur at a lower rate. Hypothetically speaking, if a company raised their safety standards and brought their incident rates down to zero over a period of five years, would this mean that they would remain safe perpetually?  Over the period of five years where no incident occurred, no data would have been recorded.  A gap would be created in the data, potentially allowing an incident to slip in.
Companies should routinely conduct internal safety audits in addition to accurate incident reporting and investigation. When companies predict incidents via audits, they overcome the pitfalls encountered by relying solely on data to prevent them.  Quantum's Q-Safety Inspection and Audit Module, in conjunction with the Incident Reporting, Investigation & Corrective Action Module, provides the solution for companies to improve efficiency, decrease workplace incidents, and ultimately increase profitability.