Industrial Hygiene (IH) Software
Over 40% of OSHA compliance officers are industrial hygienists, and OSHA relies on them to evaluate jobs for potential safety hazards. As guardians of workplace safety, industrial hygienists unite management and workers – all segments of a company – behind the common goal of health and safety.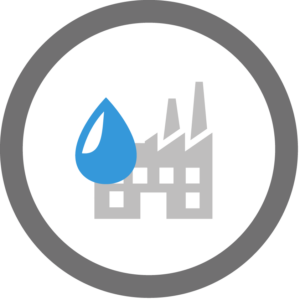 Proper documentation of observations is required whether a company is performing their own worksite analysis or an OSHA compliance officer is conducting an audit. Quantum's Industrial Hygiene Software allows users to track an industrial hygiene program from inception through mitigation of the risk(s).
Record-keeping
Industrial hygienists use the data collected to:
Anticipate potential hazards
Recognize potential hazards
Evaluate exposure and risk
Control exposure and risk
Industrial hygiene information is needed at all levels of a company, from front line workers to C-level executives. Record keeping on paper or by spreadsheet is time consuming and inefficient. Many companies have multiple locations and need access to the same information across all sites.
With a centralized database such as Q-Safety, industrial hygienists and company managers can document, index, and archive their findings, thereby keeping all involved parties informed. Multiple user accounts allow for multiple access points, increasing the efficiency of a company's operation.
Accuracy
When samples are taken during an internalor OSHA audit, they are sent to a laboratory for analysis. These samples must be labeled accurately.Quantum's Industrial Hygiene Module allows users to directly upload lab reports and other supporting documents instead of entering results by hand, saving time and increasing accuracy. Labels are printed by the system and automatically linked to the relevant record.
Regulatory Compliance
Local, federal, and international regulations are constantly being revised. Keeping up with these constant changes is challenging; not keeping up may put a company at risk of non-compliance, exposing them to potential fines and lost business opportunities.
Quantum's Industrial Hygiene Module alleviates this problem with regular software updates. These updates will reflect changes in risk and exposure levels, making it much easier for companies to remain in compliance.
Dashboard Reporting – Generate comprehensive reports to view overall industrial hygiene program status and spot long term safety trends.
Customizable Configuration – Tailor the software to fit your company's specific industrial hygiene program.
Seamless Integration with Q-Safety Modules – Access relevant data from other modules and useit to provide the highest accuracy in evaluating job hazards.
Automatic Reminders & Notifications – Ensure accountability. Receive automatic reminders for action items based on role and job responsibilities.