Safety Observation Software
Report, track, and prevent unsafe work conditions – right from your phone! 
Increase the efficiency of your safety programs
Improve the safety of your workplace
Expand your access to key safety data
Minimize your exposure to risk
Quantum's Safety Observation Software is here to put your data to work!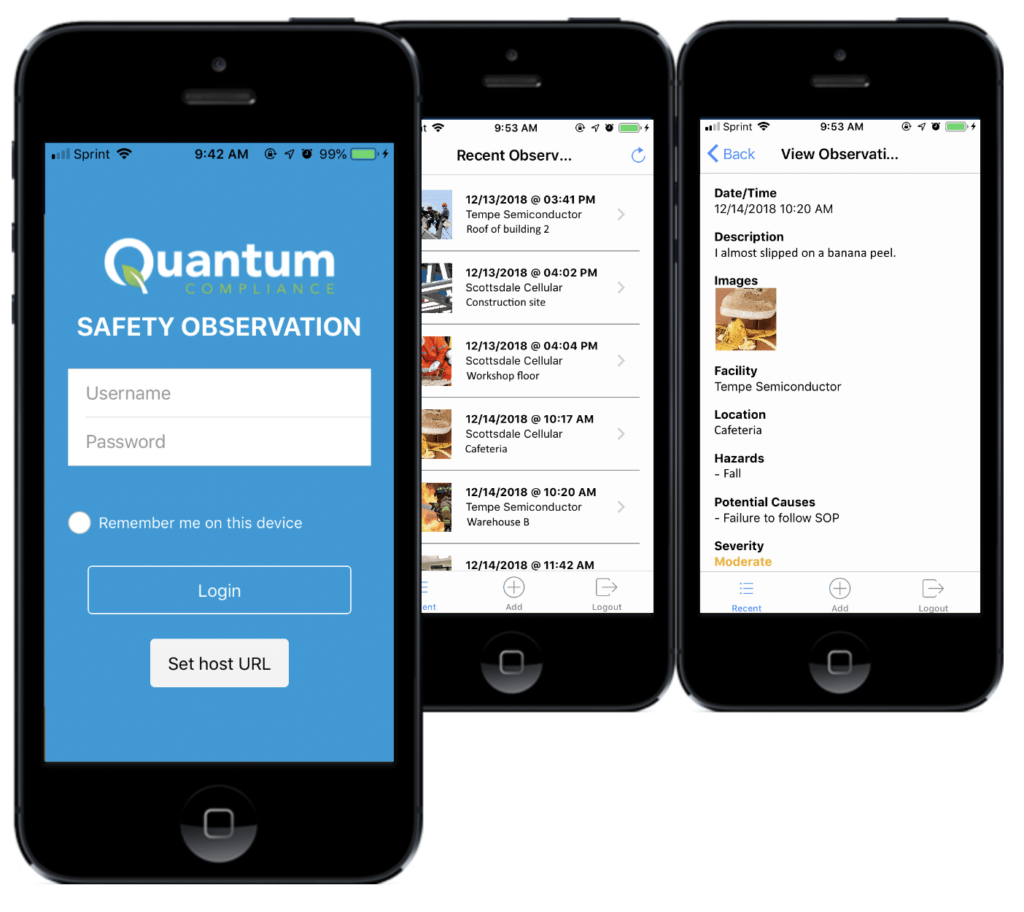 Safety Can Be

Hard Work



How do you find safety issues before they result in an incident?

How do you promote a culture of safety and prevent apathy?

How do you ensure that safety issues are being corrected efficiently?

How do you measure the effectiveness of your safety program?
Quantum is Here to Help!



Identify underlying safety issues with predictive analytics


Engage workforce directly in the safety management process

Improve safety by targeting corrective actions with real data

Verify the impact of your safety program in real time
Why our clients love Quantum software
What our clients are saying
During the discernment and evaluation process you stayed in touch but were not "pushy". Quantum team were timely in responding to any request. I felt like we could work together well and develop a mutually beneficial business partnership relationship.
I have been working with the Quantum MSDS Authoring system for more than 15 years. My experience with Quantum have always been positive. Quantum is a very user friendly software. I am especially impressed with the exceptional technical supports provided by Quantum's technical staff.