2016 marks the year that companies all over the United States are to be in compliance with GHS standards. Although the deadline for chemical manufacturers to convert all their MSDS to GHS compliant SDS has already passed on June 1, 2015, many chemical companies are still out of compliance. Part of the problem stems from the confusion that companies experience when attempting to convert their MSDS.
ON THIS GUIDE: GHS and HazCom compliance can be very confusing.  To help with the confusion, OSHA had issued several Letters of Intent.  Download this guide for a simplified reference to your GHS and HazCom related questions.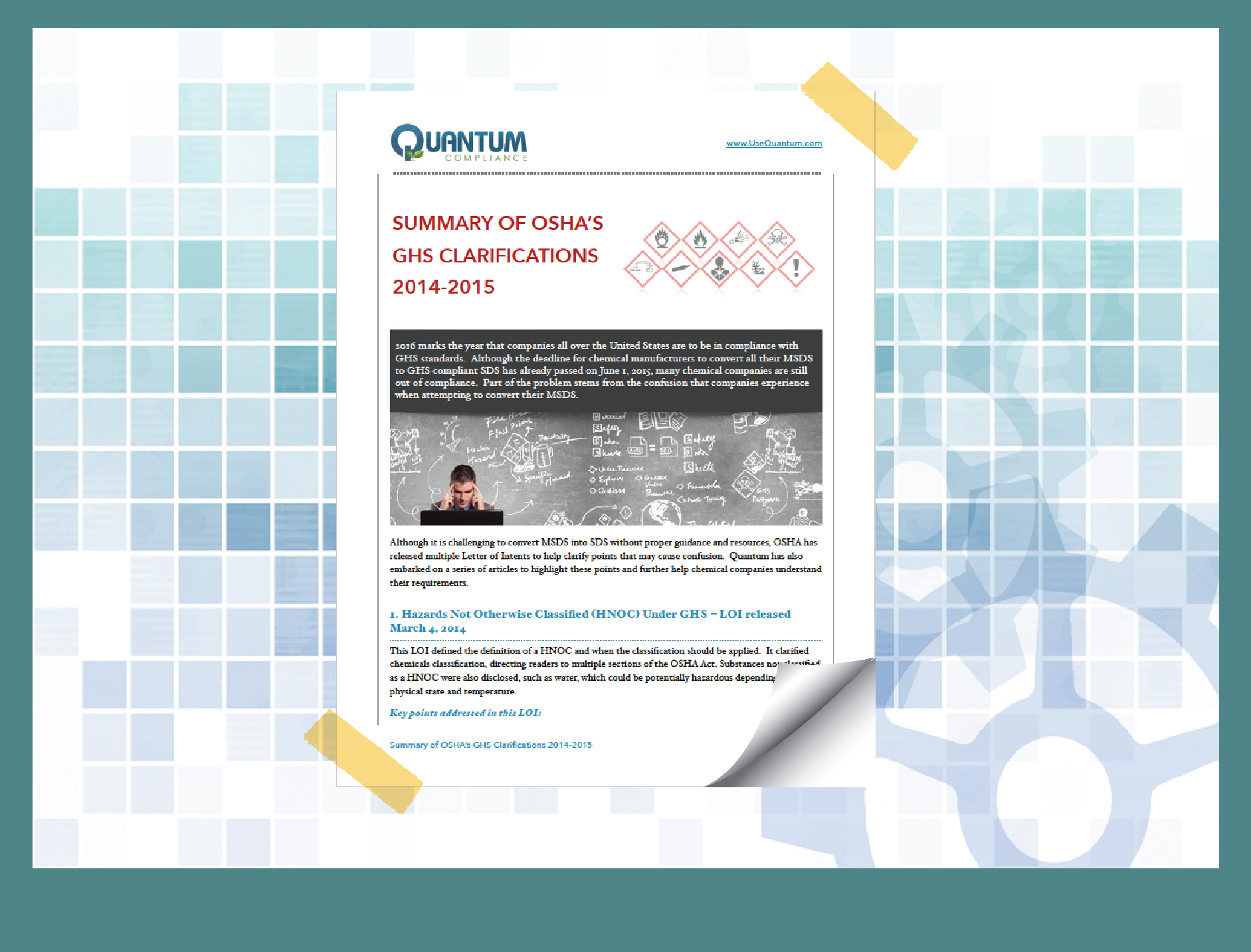 GUIDE: Summary of OSHA's GHS Clarification
Please fill out the form below to download the free guide.