Most companies have a safety training program set in place; however, many of these companies don't dedicate enough time to make sure their safety programs are effective. Follow the five tips listed below and make your safety training a success!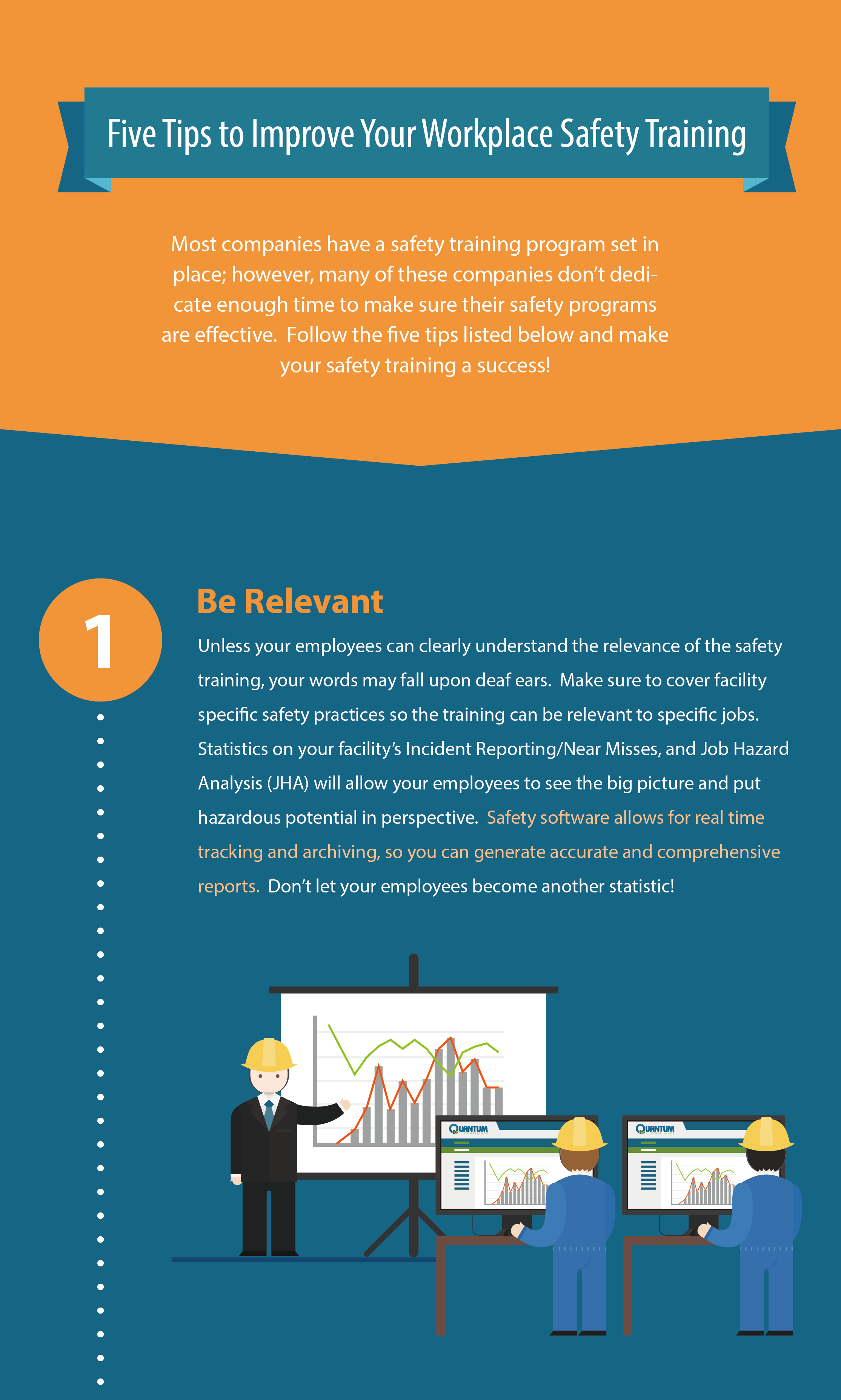 Infographic: Five Tips to Improve Safety Training
Please fill out the form below to download the free Infographic.