Infographic: OSHA Illness and Injury Reporting Timeline
On July 1st of 2017, OSHA will begin phasing in new injury and illness reporting requirements. When this rule is in place, more than 400,000 employers will be required to submit annual illness and injury reports to the federal government. Many business owners will be caught unprepared by this regulatory change; make sure you are not one of them.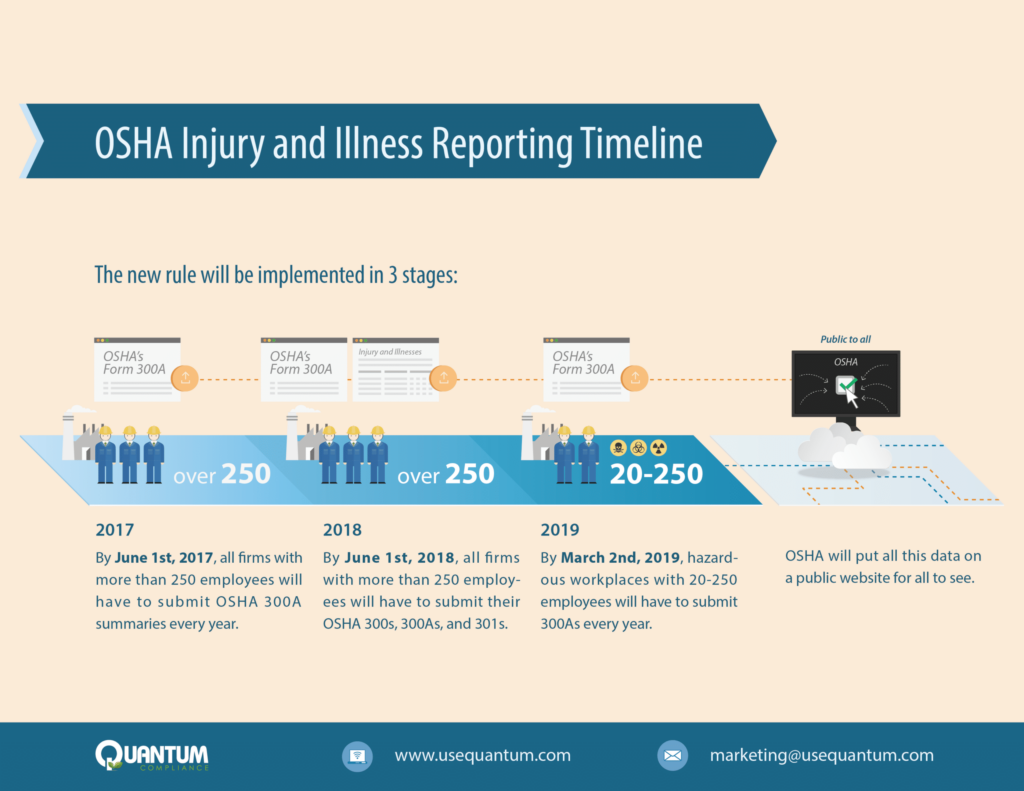 Please fill out the form below to download the free Infographic.