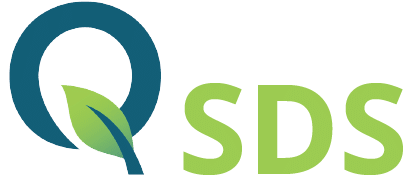 SDS Authoring and Generation Software
Quantum's SDS Authoring and Generation software allows you to author SDS that are compliant with the language and regulation elements of the world-wide regulations including those of the US, Europe, and most Asian countries..
Our software is 'battle tested'. Quantum has been selling (M)SDS Authoring software since 1993.
The easy-to-learn module dramatically cuts time spent with SDS by standardizing the management process and streamlining the authoring and generation procedure. The SDS Authoring and Generation module integrates with existing ERP systems and ensures automatic compliance with current chemical regulatory requirements.
Even better, Quantum has designed the database structure to adjust to future regulations and compliance.The module will always be up-to-date and additional time and money will not be required for software updates.
Our software features a brand-new user interface so that you can easily create professional new GHS-compliant safety data sheets from just one screen – no chance for missed information because of constant switching between screens. It can be purchased as a stand-alone solution or as part of the Q EHS compliance software package.
Quantum's SDS software is also entirely cloud-based. You can log in from any computer and pick up right where you've left off. (A behind the firewall version is also available).
The licensing fee covers anywhere from up to 25 users, so you can have many people within your company editing, authoring, or accessing SDSs at once.
The digital library you'll create stays within Quantum's cloud-based SDS management system for easy access whenever you need it.
Additional features include:
Masked complexity (with access to full detail);
Guaranteed protection of trade secrets by user-defined percent ranges and the ability to hide proprietary chemical information;
Simultaneous SDS updating capability;
Full rules for various versions GHS "Purple Book" versions 3, 5, 6, 7, US OSHA Hazcom, Canadian WHMIS, Taiwan, China, EU CLP and others;
Integrations with existing ERP systems;
SDS generation based on specific formulas;
Ability to update multiple sheets simultaneously;
Storage of specific product data independent of translations;
SDS generation in multiple languages;
Routing to streamline the approval process;
Ability to create a standardized master set of data for each formula;
Total control of output format (logos, style, branding, etc.) for SDSs;
Audit trails of all SDSs distributed are also tracked.
Behind the scenes, the SDS Authoring and Generation's algorithms are streamlining critical functions and outputs.
These algorithms help users:
Easily create and populate SDSs from ingredient, characteristics or list membership rules;
Create default phrases;
Calculate human and aquatic toxicity with chemical level toxicity data (ATE);
Adhere to region-specific rules and overrides;
We also provide an extensive training program and work with customers to prepare the database and software integration before we even get the software to you. Our software comes pre-equipped with a worldwide range of languages and regulatory templates, so you can customize your output to your company's exact needs.
Is Authoring for You?
Quantum also provide authoring service to take the trouble away from you! To determine whether SDS Authoring or SDS Conversion Service is the best fit for your company, ask yourself these questions:
Do we have existing SDS or MSDS for our products?
Are we confident our existing SDS or MSDS (including precautionary statements such as clean-up methods and personal protection recommendations) are accurate?

SDS must have a standard 16-section format
Label elements must contain pictograms
Check your ingredients – they may have been reclassified under HazCom 2012

Do we have in-house expertise to author new SDS for our new products?
If your answer to either question is no, then SDS Authoring is the right service for you.
Why you should choose Quantum
Choosing Quantum's expert staff and robust SDS authoring software to create your Safety Data Sheet is a cost-effective solution that will save your company valuable time. Above and beyond our 30 years of EHS experience, we offer:
Trade Secret protection
Discount for derivative products
CLP format for the European Union
Translation into 38 languages
Stringent review process to assure accuracy
Simply send us your product formula and physical properties, and our experienced authoring professionals will create a compliant SDS with a quick turn-around time. Our experts are also able to customize the format of your SDS and provide regulatory consulting as needed.
DOWNLOAD SAMPLE SDS
Please fill out the form below to download our sample GHS compliant SDS.