4,585 workers died on the job in 2013. The preventable nature of workplace injury, illness, and death adds additional weight to the tragedy of workers losing their lives. Diminish the probability of a safety hazard by establishing proper job procedures and providing regular employee training. Quantum's Job Hazard Analysis Module assists companies as they assess safety standards and determine appropriate actions to reduce or eliminate any hazards.
From front line workers to C-level executives, conducting regular Job Hazard Analyses (JHA) promotes safety awareness and standards for the entire company. Regular JHA lets safety managers log, track, and identify workplace hazards associated with each specific job. With the data collected from conducting a JHA, a plan can then be formulated to protect frontline workers from potential safety hazards. C-level executives will be happy to see that the raised safety standard not only protects the lives of workers, but also protects the company from risks of non-compliance, associated regulatory fines, and worker's compensation.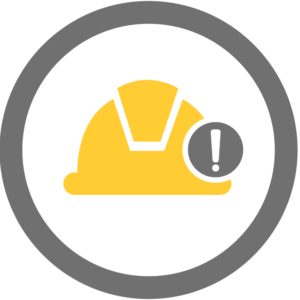 Quantum's Job Hazard Analysis Software provides a centralized location for safety managers to log, track, and communicate the safety hazards found during a Job Hazard Analysis (JHA). It allows managers to break a specific job into multiple steps, and thereby easily identify potentially hazardous situations within the job.
Jobs are built according to specific SOP tables. Users establish multiple steps for each task, and multiple hazards for each step. The steps can be shared and assigned to multiple tasks and are easily searchable in a dropdown list. Once the steps to a job are clearly defined with safety hazards assessed, corrective measures are recommended.
Job Analysis – Set up specific jobs in the workplace and assign employees to them.
Task Analysis – Break each job into smaller tasks to be analyzed. Each task can be associated with one job or attached to multiple jobs.
Centralized Data Entry – Enter data from and communicate analyses to multiple locations. Easily standardize processes throughout your company.
Built-In Risk Matrix – Identifies hazards with a "likelihood" rating of accident occurrence. Customization of the risk matrix allows users to perform risk assessment according to your company standards.
Corrective Action Scheduling –Sends automated messages to users based on their assigned roles, and schedules corrective actions when a step within a job is flagged as hazardous.
Dashboard Reports – Allows easy business analysis from the company as a whole to specific steps within a job.