Stop Stressing with
No Stress SDS
Meet GHS Compliance Regulations
In a world full of constant change, Quantum thrives on keeping our software ahead of the curve so you can be confident that your products and services are always up to date. That's why we're letting you know about our newest SDS software release—that incorporates significant updates to our Q-SDS product.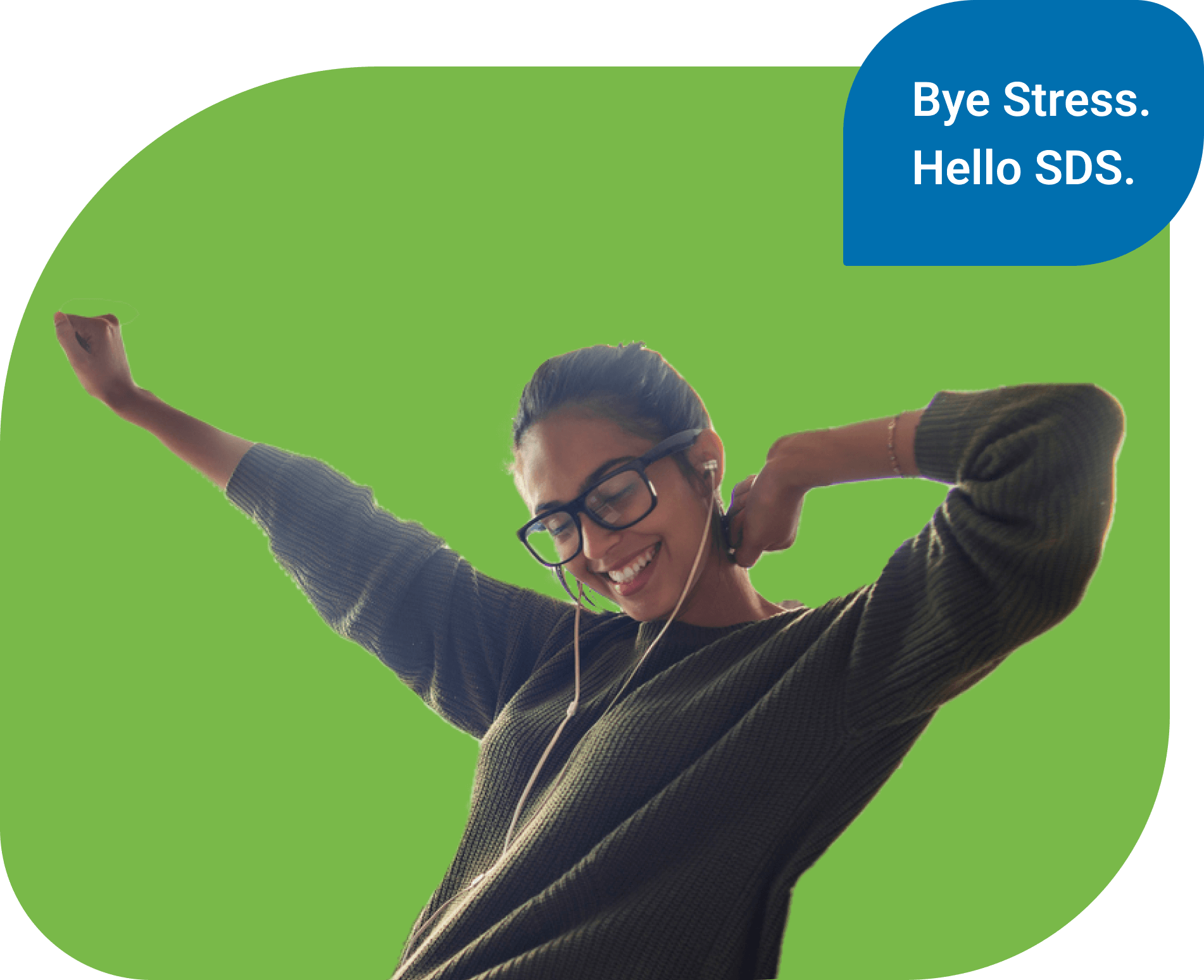 Quick and Easy
Focus your brainpower on what matters most to you.
Spend more time on your most important priorities and let our software handle the numerous detailed regulations.Ready to ship? Within seconds generate numerous GHS-compliant SDS!

Stay Secure
Come into the cloud for all your SDS.
Since our software is now cloud-based it allows your employees to easily access our software anytime and anywhere. However, we did not trade ease for security. It still maintains tight security on your company's formulas and intellectual property.

One Stop Shop
Multiple versions faster.
Don't enter data twice. With No Stress SDS you have one place for templates instantly available to create region and language versions, formula variations and "made like" adaptations. You'll save time and money as you quickly generate SDS for all of your formula, facility, regional and language variations.

All Included
Onboarding is fast and seamless.
Because training and help support are all part of the software package, there's no stress about getting up to speed and having your questions answered. We're standing by to make sure you not only launch successfully but keep experiencing the power of Q-SDS software for your specific needs.
Want to learn more?
Let us walk you through generating a No Stress SDS with our software. We'll demo the easy-to-follow process, specific screens, and everything in between. Simply click on our video to see it for yourself.