Returning to Work After COVID-19 with an Inspection Checklist
After months of quarantine, is your company ready to reopen?
Are you facing the following challenges?
Uncertainty over what actions are needed on your workplace before reopening

Hard to identify at-risk individuals with inefficient and slow communications​

Fail to validate proper controls are in place and following the re-open policy

Spot the non-compliance but hard to track the corresponding corrective action
Don't worry, Quantum is here to help!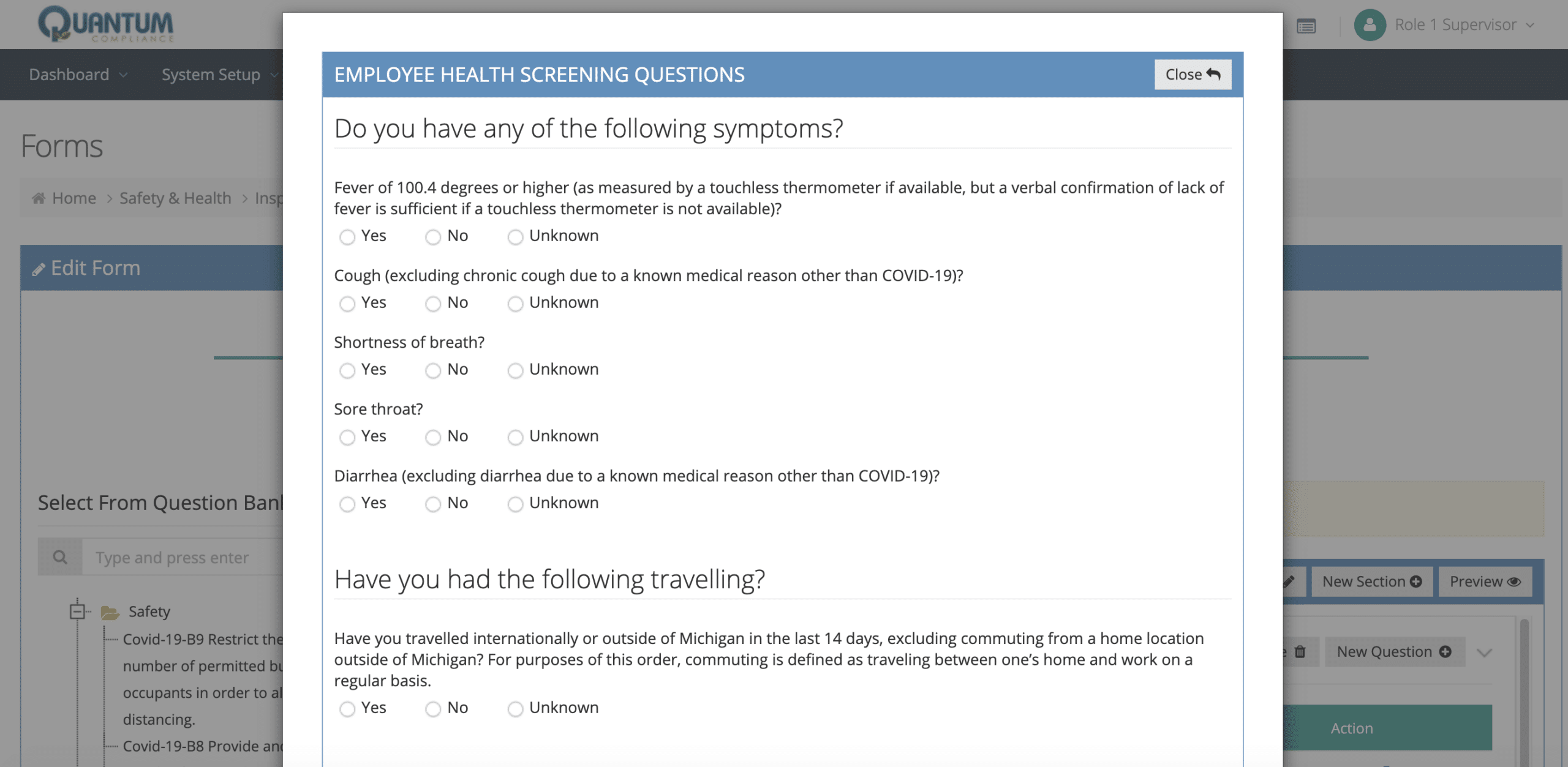 Workplace Inspection Module provides:
Pre-built checklist banks of daily employee health screening,

workplace disinfecting and more

NEW!

Streamline workflow of PDCA (Plan-Do-Check-Act)​

Mobile and offline functionality, for easier on-site access.
Tracking employees' health is easier and more effective now!