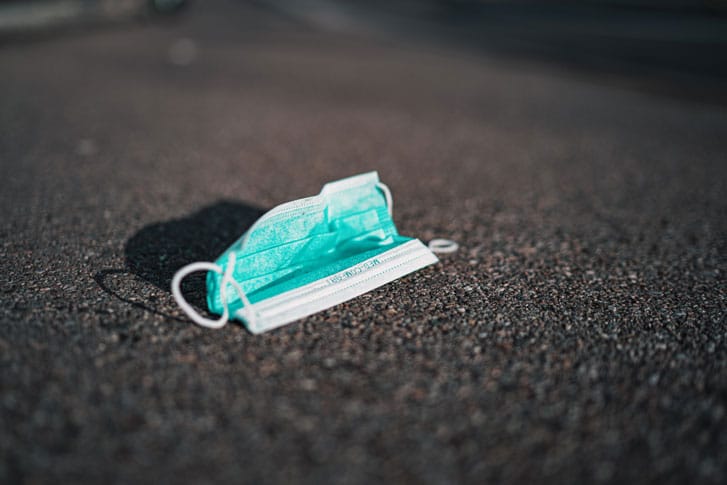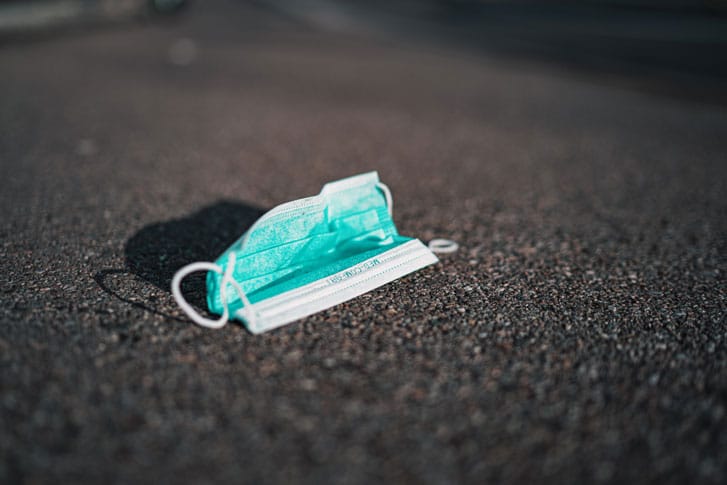 Due to the COVID-19, more people are wearing surgical face masks to reduce the volume of expiratory droplets dispersed when coughing, sneezing, and even talking.
Wearing a mask is not only for those who are likely to spread an infectious decease or at high risk circumstances such as caring for a person with COVID-19 but also for people to prevent themselves from being infected. However, you might see people leaving their used masks in the grocery parking lot. The improper disposal of masks will worsen the pandemic and spread the coronavirus further without anyone's awareness.
Removing and Disposing of the Mask Properly: Dos and Don'ts
DO remove the mask from behind.
DON'T touch the front.
DO fold the used ones to enclose the front inside.
DO tie with the ear straps or wrap with a plastic bag or tissue paper when necessary.
DON'T leave the front side of the mask exposed to air.
DO immediately discard in a closed bin.
DON'T leave the used ones anywhere else such as an open public area.
DO sanitize your hands with alcohol-based sanitizer or soap and water for at least 20 seconds.
DON'T touch anything else especially your face before you clean your hands.
Can I Reuse a Disposable Mask?
You might notice that masks have limited supplies due to high demand recently which leads people to consider reusing face masks. Is it safe to wear a used mask? If you correctly take care of them, yes, you can reuse them. Here are some instructions that will help you safely store and reuse the mask.
First, make sure you remove the mask from your face with your both hands clean. Again, avoid touching the front. Second, carefully store the used mask in a clean container with good ventilation such as a paper bag that allows the mask to air out. Third, leave it at least one or two days. Last but not least, we do not recommend disinfecting the mask with any chemicals because it might stay in the fabric and you are likely to breathe it in.
Nevertheless, there are some circumstances that you should discard the mask immediately and do not reuse it.
Either you or the person you met was coughing, sneezing, or having a fever.
You went to a place like hospitals or somewhere people are failed to follow the gathering restrictions.
The mask is torn or dirty.
Masks can protect your health but sometimes cause another safety concern. Therefore, how to remove, discard, or even reuse correctly is something people should be aware of. If masks are handled improperly, they will not only cause pollution but also transmit the virus through the air or any contact.
It is almost the time that you, your workers, and businesses are returning to work. Quantum hopes that these tips can help protect your safety and health while working to keep the world moving. We will get through this crisis together.