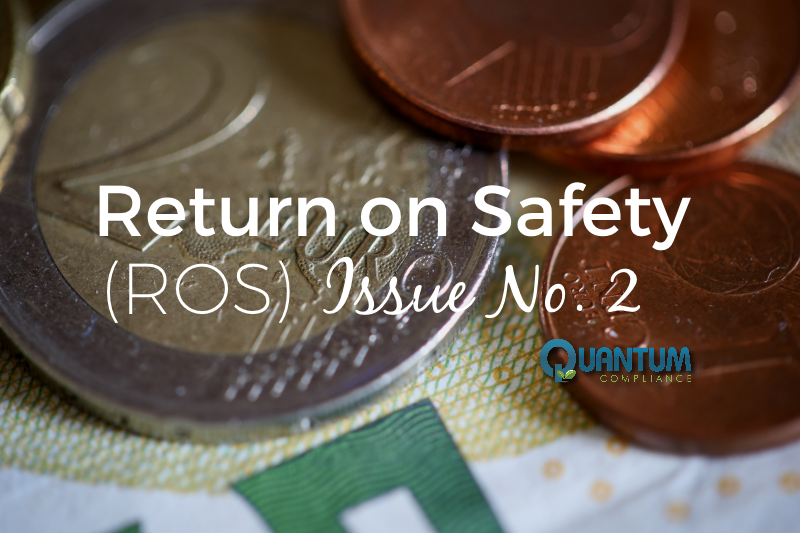 Safety professionals must meet safety compliance regulations to be successful at their jobs.  However, a strong safety program involves much more than meeting safety compliance regulations.  To keep workers safe, regulations should be seen as industry standards that should not only be met, but also exceeded.  Business executives should know that investing in safety beyond meeting compliance standards puts their company on the right track to success.  This is when the safety professionals can bring return on safety onto the table to effectively communicate the added business value a safety program can offer.
Safety professionals seldom use business models or use business terms when advocating their case.  When speaking to an audience, you must speak in a language the audience understands.  In last week's Return on Safety issue, we mentioned six categories business executives focus on.
Cost
Revenue
Quality
Risk
Time
Delivery
Aligning your safety program to illustrate the similarities and added value with these six categories make it easier for business decision makers to understand.  Speaking in the same language closes the gap allowing business executives and safety professionals to work together towards a common goal.
F.A. Manuele gave a great example of using the right language, in his book On the Practice of Safety.  To show the added value of safety, F.A. Manuele, used a piece of quality management literature and inserted safety for quality.
"When safety (quality) is seamlessly integrated into the way an organization operates on a daily basis, safety (quality) becomes not a separate activity from committees and teams, but the way every employee performers his or her job."
We listed quality as one of the main categories business executives focus on.  With safety so easily interchangeable with quality, their importance to a business model should be seen under the same light.