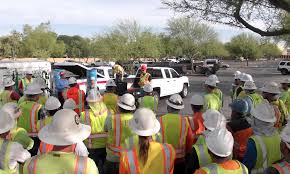 OSHA has issued a new guide for training requirements. It is their hope that employers who follow these new guidelines will be able to significantly reduce accidents in the workplace through preventive measures.
The introduction of the guide tells readers that "those who are new on the job have a higher rate of injuries and illnesses than more experienced workers." This makes sense, because new workers have not yet had time to develop a routine rooted in proper safety practices on the job. To address this, employers must be acutely aware of training standards that will help these new employees move safely into their new occupations.
In this guide, OSHA divides safety regulations into four categories: General Industry, Maritime, Construction, Agricultural, and Federal Employment Programs. Within each of these subcategories, safety regulations are further broken down into specific provisions and regulations, each laid out clearly in an easy-to-read format.
The guide also identifies several key factors for proper safety education maintenance and training: management leadership, worker participation, hazard identification, hazard prevention and control, education and training, and program evaluation/improvement. Clearly, there are many moving parts here. But when all of these elements can be implemented to their highest possible standards it should provide a safe and more productive work space for employees at all levels.
One important subset of most of these safety regulations is hazard communication. Being able to identify hazards as an employer or single employee becomes fairly useless if you do not have any mechanisms in place for warning others of these dangers. Because of this, OSHA strictly enforces HCS 2012 and other GHS regulations. If you have not yet converted your MSDSs to SDSs, you will be in direct violation of these clauses and could face serious injury and/or penalties for yourself or your employees within your workplace.