Insights from Quantum SDS Services Team
At Quantum, we are committed to providing unsurpassed service to our clients to help them with their EHS needs. We had a chance to talk with Chhanda Anarkali, our Customer Service Manager, about common challenges customers are facing with their SDS (Safety Data Sheets). Chhanda has over 25 years in the field, and she pretty much has seen it all and shares her insights here.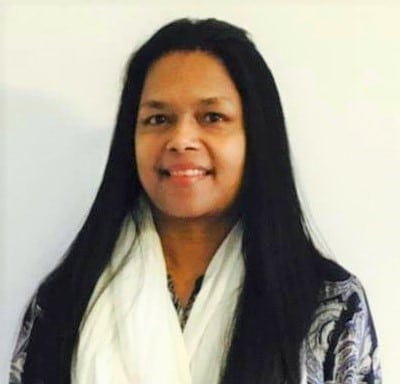 Quantum: Chhanda, today we want to talk about items customers confront both in SDS services and also in Authoring. Let's start with Services. Why would someone come to you for SDS services?
Chhanda:  The most common reason is that they're ready to ship a certain chemical and they either don't have the safety data sheet that needs to be packaged with it or they have a very old version. That would be the old "Material Safety Data Sheet" and they need something that's compliant with the US regulations or European format or Canadian or Regional regulations.
Quantum: So how do they actually get started? What do they need to supply you?
Chhanda: First of all they can supply the old MSDS or SDS that they have or they can send me the formula, physical properties, the product's use and transportation data which has the UN number. With that we can start. And of course we would need to know the company's name, address and phone number. These need to be on the safety data sheets.
If these items are complete we can start the work right away.
Quantum:  How long is an SDS good for?
Chhanda:  Unless the formula changes it's good for a long time. The industry best practice is to revise it every three years. Sometimes, after review, it may just be changing the revision date. Or there might be a formula change or there might be some physical properties that they found out about later–the flashpoint changed, for example.
Quantum: So what if someone's formula changes, what do they do then?
Chhanda: If we have done it before they just let me know which one it is and what change is needed. We don't need the other data, we just need what changed in the formula.
Quantum:  That's excellent information for helping customers stay current on their SDS with Quantum Services.  Let's jump over now to the authoring software side. What are some of the questions that come up?
Chhanda: To begin, it's just getting familiar with the whole software. There are a number of screens that you have to access as you're authoring the SDS. In our initial hour-long orientation training they are familiarized with these screens and the simple framework that the software steps them through. We get them initiated with a live session supported with an orientation booklet. Then they go and start entering their data. As they begin to get hands on they may bump into some questions. It's not uncommon for a customer to call back and we'll spend 15-20 minutes going over a few things on Zoom sharing screens. Then along the way I may send screen shots in email exchanges to help them work through a question.
Quantum: What are some common questions?
Chhanda: Well, often they need to understand which screen is a mixture id and which one is an Item ID. Or this is a common one, they may forget to associate the line of business which is the address and logo of the company in the steps. And so they may end up generating a safety data sheet that's not showing Section 1: the supplier's name, address, and phone number.  So it is a question of what did they miss. So I would ask them to check if the item type was created to the item master.
Or there might be more questions about, say, an acute toxicity calculation. The customer might ask, "If I change the formula or there is a new CAS number in the system, but it does not have its classification, How do I add a new ingredient in the system? How do I add the classification? Where do I find it?   Those are some of the harder problems.  We may answer via email or have a mini video call to go over the steps.
Quantum: So we understand there's a couple of customers you just finished speaking with.  What were they facing?
Chhanda: One customer is a long-term legacy customer. They have entered an Item ID and the system is giving them "invalid item ID." So we are working with them to make sure they actually created an ID and connected all the pieces in the software.
The other one is a customer that needed our SDS conversion services. In his case, he expected to see an exact quantity that he sent. We explained that we mask the exact quantity by giving a range, this way a customer's formula is not public. We want to indicate what is in the mixture but we don't want to provide the exact quantity. For example, the percentage of a given element was 12.39%. We would give a range so we would give like 10 to 20%.
Our software defaults to presenting ranges. We can configure it to be exact, but we don't recommend this. But customers can choose to show exact percentages.
Quantum: And would that be similar with CAS numbers? Would customers not want to publish those?
Chhanda: Sometimes, and if they do, we can make it proprietary.  We mark the ingredient proprietary, but the classification, toxicity, exposure and list data is still there connected to the proprietary chemical. When you generate an SDS it will pick up the same classification For example, if a mixture had formaldehyde, we could call it a generic name. Yet it would still produce the toxicity and warning pictogram of formaldehyde. So a worker in the field would know the correct safety action.
It's just that protecting a customer's intellectual property—their "secret sauce"—is critical.
Quantum: What can customers expect in terms of how quickly they might get a response from Quantum Customer Service?
Chhanda:  We respond usually immediately, acknowledging we received their email and we may answer their question or clarify with our subject matter expert and get back to them within the hour. And while that does happen very often, we guarantee a response within 24 hours (most often much sooner). Standard hours are 8:30-5:30 p.m. EST, Monday through Friday. But we do also extend to include the Pacific Time Zone in rush periods.
Quantum:  Thank you, Chhanda. We know that our current and potential customers are in good hands as you lead the customer service team–providing prompt answers and helping our customers gain real efficiencies in generating their SDS!
Connecting
Got SDS questions? Bring 'em on. Chhanda and team stand in the ready. Be in touch at info@usequantum.com.
And if you want to get started with SDS software or services, or a more automated way to manage your chemicals, be in touch with Steve Russie, Director of Product Management, Quantum, at steven.russie@usequantum.com
We're on mission to help everyone in the chemical industry succeed.

Smart software for a safer world