Keys to Managing your SDS
If you do business internationally, you experienced the change from (M)SDS to GHS-compliant SDS in 2016. For many firms this was incredibly helpful in terms of maintaining consistent standards across borders. Once you had a format that is accepted in all of your locations, your business has one less thing to worry about. Quantum was able to support many in making those updates. We continue working on doing this conversion as firms bring us their old MSDS.
But however much the switch may have already helped, conversion itself is not the only SDS step you'll need to take in order to standardize your practices from country to country. A safety data sheet is only useful if you can access it! Without proper chemical management tools, with related safety data sheet management, your conversion process cannot be fully effective.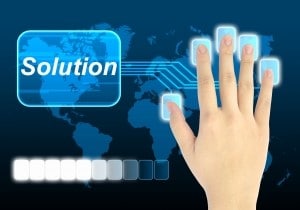 A centralized SDS management system means that anyone within your company can access your database, so long as they have proper authorization. You can store safety data sheets in different languages to account for international customers, so you'll be able to get SDSs to the consumer almost instantly instead of having to go through an extended translation process on a per-SDS basis.
Some companies prefer to keep their SDSs strictly in binders, using paper copies and no cohesive digital system. While this might work for an individual plant or lab, it is not a system that works well on a large scale. If consumers ask for copies of your SDSs, you will then have to either spend time tracking down the file, or photocopy/scan your existing paper copy, neither of which are beneficial uses of your time.
To make your daily operations more efficient in each of your locations and for the company overall, you should use online SDS management software. A companywide SDS management service may, in fact, be less expensive than individually applying changes location by location because of the time and effort it will save your staff. The software will help you access the chemical safety data you need in each of your individual locations quickly and easily, and any changes that need to be made to your SDSs or GHS labels can be applied uniformly and instantly.
Quantum's Q-Chem provides a robust automated solution. It contains a number of modules to support chemical management including a centralized SDS management system.
Connecting
For more on centralized cloud-based SDS management services or If you need SDS software or services be in touch with contact Steve Russie, our Quantum Director of Product Management, at steven.russie@usequantum.com.
We're on mission to help everyone in the chemical industry succeed.

Smart software for a safer world