The key to workplace safety is right in your pocket
It is hard to fathom life without smartphones when many of us can't imagine going just one week without them because since the dawn of smartphones in the 1900s, mobile technology has dominated our daily lives. We use our phones for everything: ordering pizza, staying in touch with friends and family, passing the time, streaming, managing bank accounts, and, of course, taking pictures of our pets.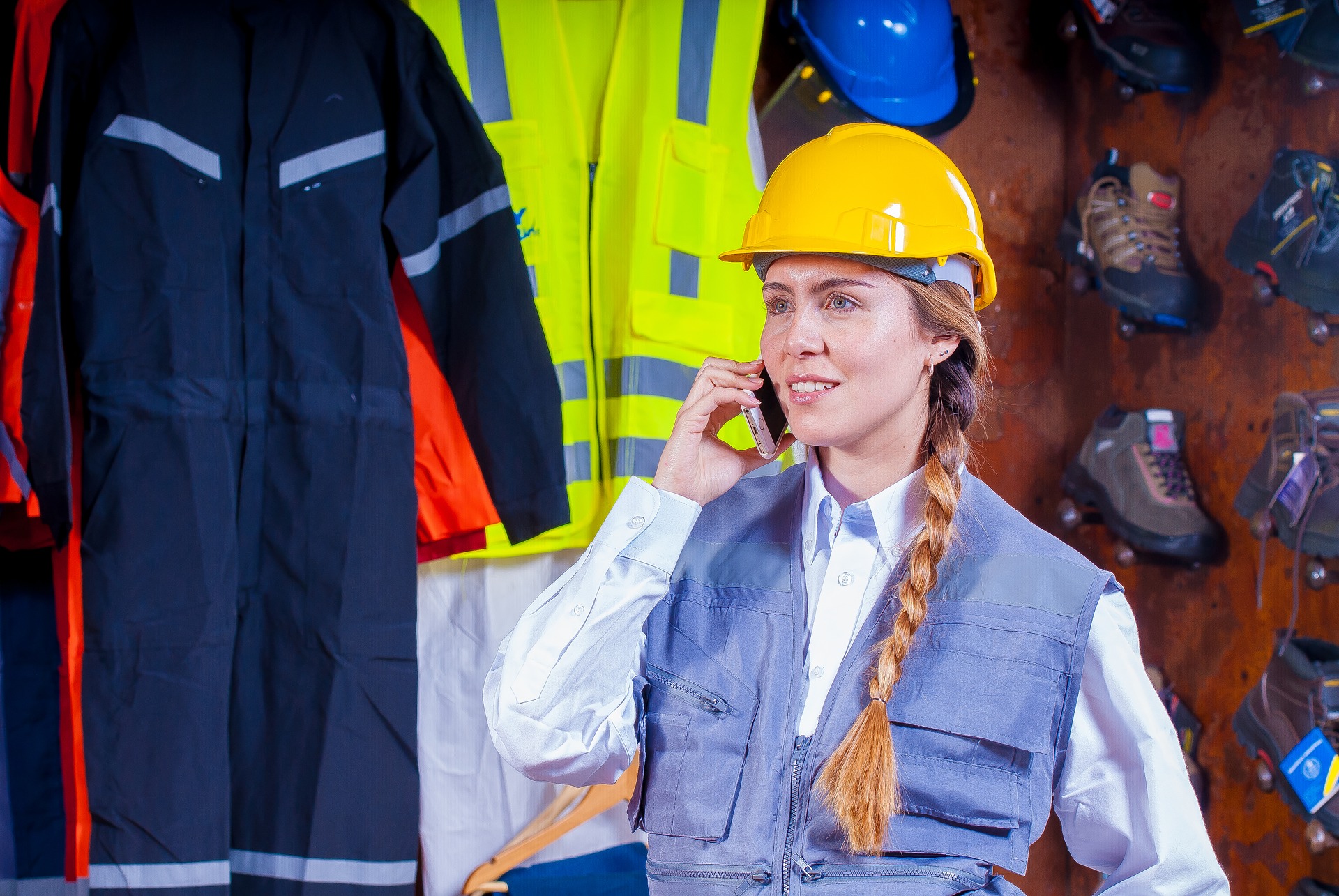 Mobile technology is a multi-billion dollar industry that services more than 80% of Americans[1]. Now, mobile technology is also in the workplace where it is rapidly becoming the standard tool for safety management. In a 2020 survey, the National Safety Council found an overwhelming interest in safety technology among EHS professionals with more than 50% of the people surveyed already utilizing safety software and mobile apps in their workplaces[2].
So what is all the buzz about? What benefits can mobile technology and, more specifically mobile apps, bring to the world of EHS?
Convenience and Improved Communication
When it comes to managing workplace safety, communication is the key to success and workplace safety requires, more than anything, cooperation and collaboration from all employees. This can be difficult to achieve, though, when employees are scattered throughout the workplace.
Mobile apps put the solution just a tap away. This ease of access tears down physical distance barriers that make it more challenging and more time-consuming for employees to communicate with their EHS management team. As a result, employees are more motivated to report safety concerns and this ultimately leads to more open communication among employees and supervisors, subsequently fostering a culture of safety in the workplace.
Visual Proof of Safety Hazards
We love using our phones to take pictures of the world around us so we can share them with others. Many of us have a not insignificant amount of our phone's storage dedicated to pictures of significant moments, our families, our pets, our travels, etc.
The same can be done in the workplace but instead of capturing moments that happen, the goal is to prevent the moments from happening in the first place.
With a dedicated safety management mobile app, employees can snap and upload pictures of safety hazards they run across in the workplace. Pictures are more efficient and effective than written words because they give a visual representation to the severity of the problems or concerns that employees report.
This can be essential to investigating incidents, catching near misses, and preventing future incidents.
Streamlined Data Analytics and Accessibility for Safety Managers
EHS mobile technology is a valuable asset for safety managers because of the important role it plays in streamlining essential safety data. By minimizing the barriers that prevent employees from reporting unsafe circumstances, mobile apps allow safety managers to more adequately maximize safety in the workplace.
Additionally, the ubiquitous access that mobile apps offer makes it easier for safety managers to review safety concerns and data analytics from anywhere at any time, subsequently enabling them to quickly address critical safety concerns. They can also be an essential tool for pinpointing and preventing potential hazards.
How Can Quantum Help You Cultivate Safety in the Workplace?
Quantum Compliance has been in the business of safety for more than 3 decades, and we are a trusted supplier of safety technology for companies of all sizes, including Fortune 500 companies. We know safety, and we believe in data. That's why we created our Hazard Reporting Software, a comprehensive safety management system that is available as both a mobile app and an administrative web application.
The mobile app gives your workforce a quick and systematic way to report unsafe circumstances with photos and comments. Their reports can be accessed by designated safety managers on our web-based safety platform where you can analyze hazards and create corrective actions that address them.
All report data is also fed into our Predictive Analytics dashboard where you can identify and correct the underlying causes of unsafe work conditions, effectively preventing future hazards.
In addition to all of these features, Hazard Reporting Software can also be customized to your company's specific needs.

Smart software for a safer world