EHS Information Management Software
Q-EHS is a comprehensive software package designed to address business environmental health and safety issues. The database engine upon which Q-EHS is built has been specifically designed to handle and protect vital and sensitive information required to address accident, illness and injury reporting record-keeping and reporting requirements – while providing both summary and drill down reports to assist in the decision making process.
Our software provides seamless integration with various ERP and MRP systems. Q-EHS is built on a foundation that incorporates your company's fundamental data – its business practices, inventory, material specification, and operational organization – to drive processes and generate reliable metrics. Q-EHS is configurable to allow you to deploy only the components that meet your organization's compliance and reporting needs.
Our cost-effective modules are available individually or as part of the integrated Q EHS compliance system. Q-EHS offers five (5) Suites:EHS Management; Environmental Reporting; Safety & Health; Chemical/Material Management and Dashboard. You select and pay for only the functionality you require, if in the future you need additional support it is available to you.

DASHBOARD
Q-EHS Dashboard functions: A security matrix that allows employees to view only data applicable to their role in the organization; Easy ad hoc report creation; Several formatting options, for complete control over data access and presentation; Sort and filter options: save common filters and convert based on time zones; Instant report publishing for sharing over the web; Automatic report update schedules Data exporting to multiple formats; Secure access; Promotes collaborative decision making; Mobile accessibility; Interacts with your charts and provides context to visualizations.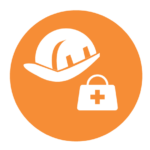 HEALTH & SAFETY
Health & Safety functions: First Report of Incident; Complaint Documents (Investigator); Incident Reporting; Safety Reporting; Root Cause/Corrective Action; Workers Comp; Medical Program; Onsite Medical/Offsite Medical; IH Survey; Job Hazard Assessment; Job Task Codes; Surveys/Audits; Safety/Health Tables.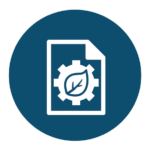 EHS PROGRAM MANAGEMENT
Q-EHS Program Management gives you a "birds-eye-view" of your EH&S program. Identify and address regulatory compliance and operational risks within your current program and continuously improve upon deviations. Key functionalities include Dashboard Reporting, My Activities, and Task Scheduling to correspond with preloaded plans such as
Emergency Action
Hazard Communication
Respiratory Fit Analysis
Exposure Control
Compressed Gas and
Fire Drill and etc.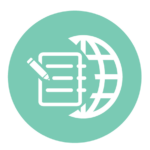 ENVIRONMENTAL REPORTING
With Q-EHS Environmental Reporting, you can rapidly address regulatory and operational risks. Q-EHS Environmental Reporting provides key tools for compliance with environmental legislation pertaining to the management, storage, use release, and disposal of hazardous materials. Environmental Reporting functions:  Air Reporting; Air Setup; Water; Waste Management; Waste Manifest; Waste Setup; Spill Reporting.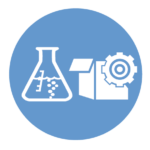 CHEMICAL/MATERIAL MANAGEMENT
The Chemical /Material Management allows the user to track the movement of chemicals from the time of receipt through final disposition. You can also track transactions such as receipts into the facility, and returns within a building, moves between buildings, and exports from the facility.

CONFIGURATION
Configuration functions:  System Security; Institutional Structure; Physical Structure; Employee and Jobs; Product; Inspection Setup; Equipment Tables.