Do you ever experience the following problems when you conduct safety audits?
–Regulatory audit failure, with associated fines
–Lack of a systematic approach to conducting audits
–Challenges tracking who is responsible for each Audit task, when the task must be performed, and the completion status of each task.
If so, you may be exposed to productivity loss, increased liability, or even fines.
Quantum Safety Audit Software enables users to conduct self-audit to assess the effectiveness of policies and procedures by assigning and tracking completion status of audits, offering tools for evaluating audit findings. Safety Audit Software assists in assigning, tracking, and assessing the effectiveness of corrective action plans based on audit findings. This will improve safety and reduce corporate liability.
Our software provides users with a flexible audit tracking solution:
–Ability to issue corrective action programs
–Tools to generate a variety of reports
–Step-by-step guidance to conducting an audit
–Automatic scheduling of audit tasks
–Track completion status of audit tasks
Quantum Audit Software increases efficiency and effectiveness of your company's safety program
Pre-populated audit protocols

User defined questions, forms and checklists

Dashboard Reporting

Multimedia attachments – record pictures, audio, and video.

Initiate corrective actions directly from the review of audit findings

Supports automatic, role-based assignment

Provides email notifications for all activities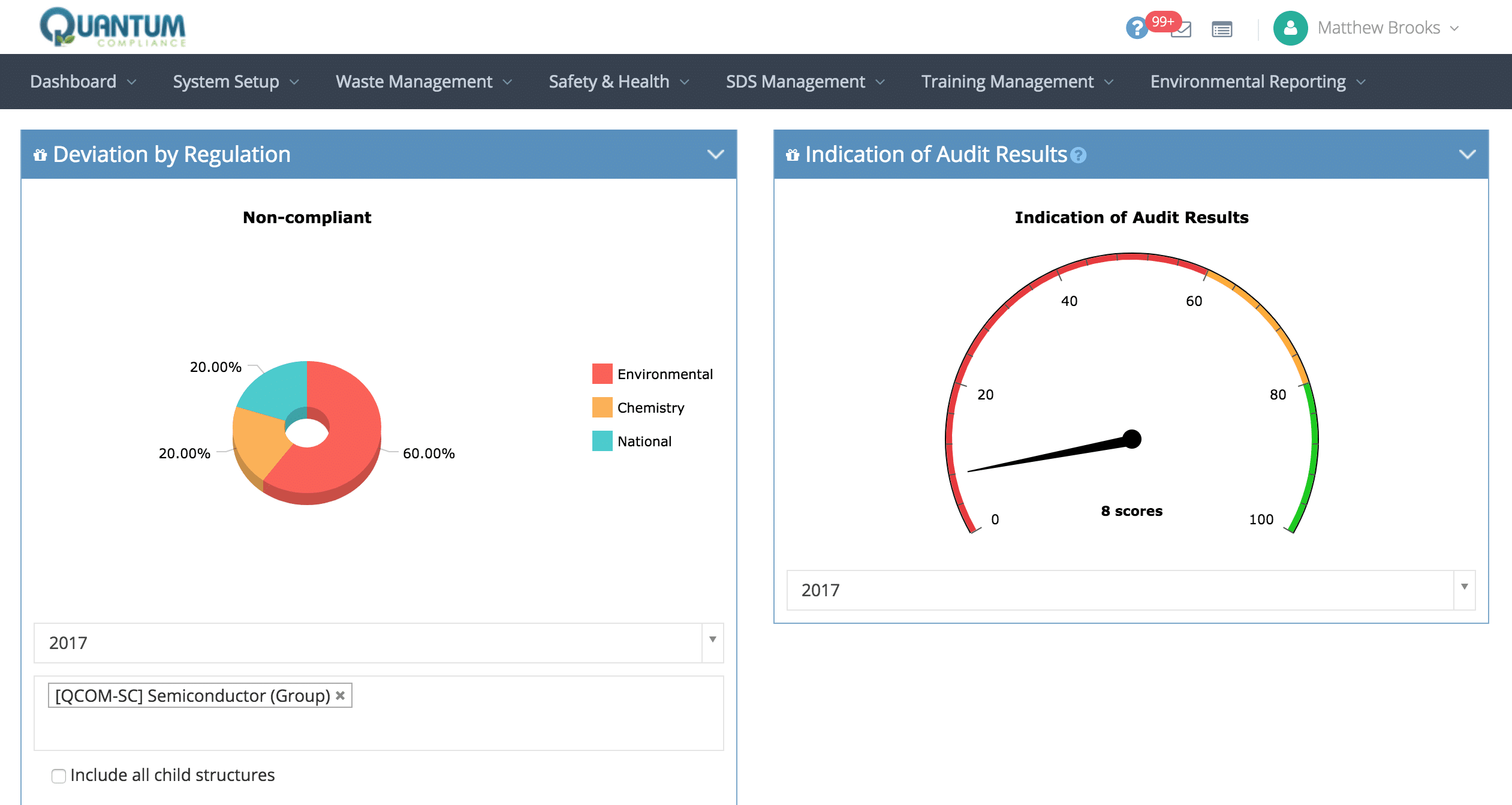 Quantum Marketing
2020 was a year of unprecedented circumstance. The COVID-19 pandemic has swept across the world [...]
Cassandra Seltzer
The Occupational Safety and Health Administration (OSHA) issued a regional notice on January 25, 2016 [...]
Cassandra Seltzer
In late January of 2016, OSHA updated their list of industries that have certain occupational [...]