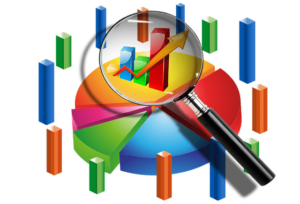 Comprehensive safety software like the one that Quantum Compliance Systems provides have a number of useful tracking features.  Keeping track of hazards and chemicals on-site is a crucial part of maintaining a safe workspace, as is logging daily incidents and injuries.
Some of the most common incidents that should be logged never even happen at all – these are called near-miss incidents. Accidents that come close to happening put employees on the edge of danger, before situational factors or quick thinking by the employee or a bystander intervene(s). Logging and tracking data from these almost-incidents helps to create a solid database of situations that could cause harm without any employee actually having to experience the full extent of their negative potential.
Accidents do happen, however, and the accidents that do come to fruition definitely need to be logged and kept track of via safety software as part of a fully developed occupational health and safety plan. Even the most minor of incidents are important to keep track of, in fact! If you and your company are only tracking major accidents, you will lose out on valuable data about situations that put employees in danger but did not cause serious harm. These incidents are obviously not preferable to near-miss situations, which are themselves less desirable than a totally incident-free work space, but having data about minor accidents could possibly preclude a major incident with much less harm incurred.
Common incidents that might occur on any given workspace are those incurred from dropped items, slips, trips, falls, ladder injuries, and vehicular accidents. These injuries tend to be the most frequently occurring ones across industries. Keeping an eye out for trends in the data logged about them can help prevent future accidents by establishing certain areas or conditions that seem to correlate with a higher frequency of incidents, for example, and using a safety software allows this process to go by as efficiently and easily as possible.