Catering to Every Customer Need
Say goodbye to using multiple software programs and hello to Quantum's convenient, all-in-one solution. Today's business demands require various templates, numerous languages, and following of a comprehensive set of GHS compliant regulations. With Quantum's No Stress SDS, your company will be able to meet all of these demands and more.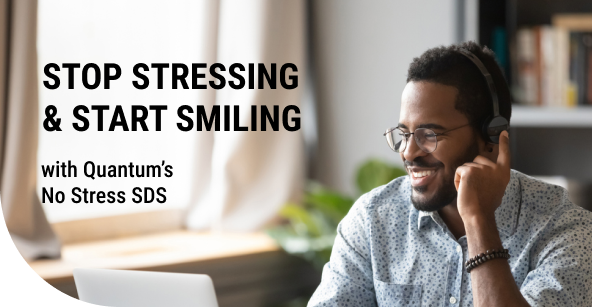 The Everyday Frustration
Are you tired of entering data twice? Or worrying about specific language and regulations for each region you do business in? Or maybe you just want some extra time back in your day.
If you've encountered any of the above, it's time for a smarter solution. Quantum's No Stress SDS solution.
Simply Specific
With our software, you'll have access to quick customization with 19 templates in 38 different languages. Our formula variations will save your company even more time. You'll simply fill in a few fields and the rest of your SDS is automatically written. So, you can stop starting from scratch and instead, simply change specific ingredients within a matter of moments to create the precise SDS you want. In addition to this, we go a step further with "made like" adaptations to ensure that phrasing in one language or culture is clearly communicated and retains its meaning in other languages.
Easy Integration
Quantum makes No Stress SDS even more customizable by interfacing our software with any third-party system of your choice through our data builder module. This includes Microsoft Office, Enterprise resource planning (ERP), and the Registration, Evaluation, and Authorization and Restriction of Chemicals (REACH).
So, stop spending time and money on multiple software packages to generate your SDS. Choose Quantum's one stop shop instead and begin creating all of your GHS compliant SDS today!
Connecting
To find out more about how Quantum's software can streamline compliance, improve efficiency, and provide real-time data visibility, please be in touch with Steve Russie, Quantum USA's Director of Product Management, at steven.russie@usequantum.com.
We're committed to seeing you succeed.

Smart software for a safer world