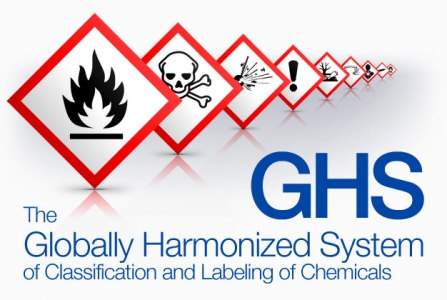 In order to further the ideals of the Globally Harmonized System for Classification and Labeling of Chemicals (GHS), Canada and the United States will now be moving forward with a coordination plan to create safety data sheets that work in both countries.
The United States' Occupational Health and Safety Administration (OSHA) and Health Canada are allowing public commentary on their proposed work plan for those coordination efforts until March 31, 2016. In order to maximize ease of transition, the two agencies will be trying to stick as closely to the latest GHS revision as possible. This means that companies already in full compliance with US hazard communication laws will likely not have to make many serious changes to their safety data sheets, but as the plan is not yet finalized this is not a certainty.
OSHA and Health Canada announced their plans to minimize differences between the two nations' hazard communication standards during a webinar on March 3.  The proposed work plan available through the Regulatory Cooperation Council includes plans for:
"1) guidance development to support implementation of the GHS and understanding of interpretation of technical issues and requirements in both Canada and the U.S.;
2) coordination of common positions and participation in international discussions on the GHS; and
3) maintaining alignment on the GHS implementation."
Many of the subgoals of the overall hazcom compliance work plan deal with stakeholder interests, so having this plan open to public stakeholder commentary will be helpful to all involved. Several of those subgoals also address public awareness campaigns and promotional materials necessary to make sure that as many North American manufacturers as possible are aware of regulatory compliance guidelines and able to align themselves not only with the Canadian Hazards Protection Regulation and the American 2012 Hazard Communication Standard but with future safety data sheet guidelines as well.