Are You Handling Chemicals Internationally?
Do you know that one SDS (Safety Data Sheets) is not usually compliant in multiple countries? Different GHS (Globally Harmonized System) revisions, "building blocks" and languages are adopted based on the countries' local regulations.
Every country has their regulations for the environment or the transportation. However, these rules are always changing. It is necessary to keep your SDS up-to-date and compliant with GHS standards all the time. For example, Canada adopts WHMIS 2015 (based on GHS version 5) and the U.S. adopts OSHA HCS 2012 (based on GHS version 3). Therefore, if your company is transporting chemicals between these two countries, you will need to prepare two SDS based on the most current adopted regulations and languages.
Unfortunately, since the regulations vary, and often update you might not be able to keep track of these changes among multiple countries, it becomes a frustration for companies to keep compliant. Luckily, SDS experts and SDS Authoring Software are always there to help. You can always consult with SDS experts about the better solutions for your company and make sure every documentation is compliant. They can also help you generate SDS to provide a faster turnaround time. Of course, if your company is handling a larger amount of chemicals, a SDS Authoring Software will be a better option for you.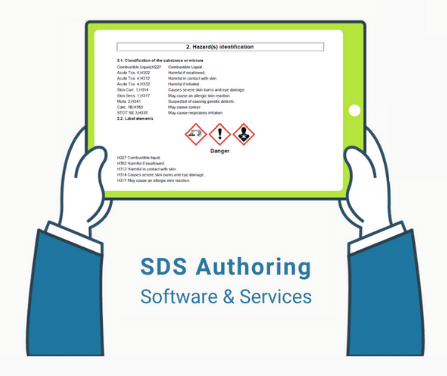 DOWNLOAD GLOBAL GHS CLASSIFICATION SHEET
Please fill out the form below to download our spreadsheet that details the GHS building blocks which each country (or legislative region) has adopted.
Quantum has over 30 years of SDS experience. Quantum's SDS Authoring Software helps you generate SDS with different languages such as Simplified Chinese, Traditional Chinese, Spanish, and French etc. It also supports more than 40 countries local regulations and ensures your SDS to be up-to-date at all times. What's more, we offer SDS Authoring Services. If your company does not have enough products to justify a software purchase, needs a quicker turnaround time, or needs an SDS for a new country or language, then Quantum's Authoring Services may be right for you. All you need to do is simply send us your old (M)SDS, or formula and physical properties for a new product, and we will author an SDS to the GHS standards! We have the expertise to author your SDS for any country.