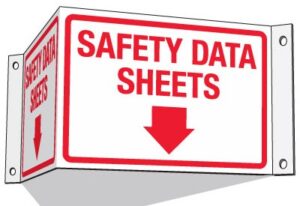 If you have been using Quantum as your service or software provider for GHS SDS conversion and authoring, you might have noticed that we display your composition concentration in a percentage range. The main purpose of displaying this as a range is to help users keep their formulation confidential.

Did you know that you can actually customize your product's concentration ranges in the software? Any new SDSs you generate will then display the updated range! Here is how to customize your concentration ranges:
Go to SDS Generation and Delivery > Algorithm Administrative > Percent Range.
Double click to edit the default ranges. The default ranges are
0.01%-0.10%
0.10%-1.0%
0%-5.0%
0%-10.0%
0%-25.0%
0%-50.0%
0%-75.0%
0%-100.0%
Click Save
Remember, GHS only requires you to display the hazards of your product in full, and not your formulation. To keep your concentrations confidential, select the range your chemical concentrations fall within.
Quantum values the privacy and confidentiality of your data, and our software features reflect exactly that. If you are interested in learning more about Quantum's Q-SDS software or GHS conversion/authoring service, fill out our inquiry form here. We would love to start a project with you!