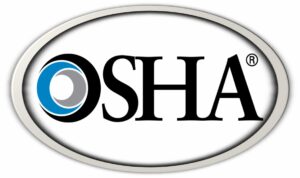 A few months ago, OSHA adopted a new rule on workplace injury and illness reporting. When I last talked about this rule, I focused mainly on the requirement that many businesses electronically submit their injury reports at the end of each year. In doing so, I failed to cover the other – arguably more important – half of the OSHA rule change.
The other portion of the rule addresses concerns that workplace injuries are systemically under-reported. OSHA has recently said that over half of all severe workplace injuries go unreported. If the agency wants the new data they'll be collecting under this rule to be representative, they'll have to solve this issue of under-reporting.
Here are three ways the OSHA rule change will increase the rate of reporting:
Inform Your Workers
Your employees might not be aware of their right to report injuries, illnesses, and unsafe working conditions to OSHA. They might not even know that they are legally protected from retaliation when they report an incident!
The new OSHA rule has beefed up existing requirements to inform your workers of their rights. The rule now says in no uncertain terms that you must inform your workers of their rights. You can easily meet this requirement by posting a "Job Safety and Health — It's The Law" poster from April 2015 or later in a place where it can be read by all your employees.
Don't Discourage Reporting
Reporting too many injuries can make you look bad, so you might not want to encourage it. Despite this, you are now under a legal obligation to make the process as hassle-free as possible for their employees. Make sure your reporting procedures are 'reasonable' and 'timely', so you don't discourage any workers from reporting their injuries.
Don't Retaliate!
Your employees' have a legal right to report injuries and unsafe working conditions to OSHA. You are breaking the law if you punish them for reporting their injuries. OSHA is serious about enforcing this; they recently fined a school district in Michigan nearly $200,000 for punishing a whistleblower. In order to avoid this, you need to accept all reports magnanimously, and try to accept criticisms of your safety environment. Most importantly, correct the problems they your employees report before they can happen again.
The OSHA rule change mandates improved injury and illness reporting programs for all workplaces. Be sure to keep up with these changes and stay in compliance.