Quantum Joins NACD to Celebrate its 50th Anniversary
This August, chemical distributors, manufacturers, and suppliers met at the ChemEdge convention in San Antonio, Texas, to celebrate the National Association of Chemical Distributors' (NACD) 50 years of advocacy in the chemical industry. The focus of the event was "Driving Operations Forward." Attendees from around the country joined together to press forward as a community in support of one another and in addressing the challenges of the current business climate. Quantum Compliance was there and provides this snapshot of insight provided on Safety Fundamentals, Responsible Distribution, Policy Advocacy, and Partners.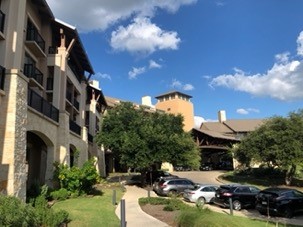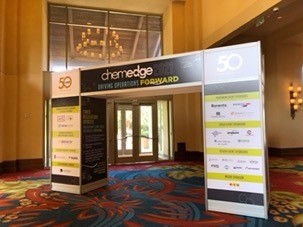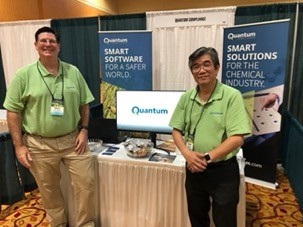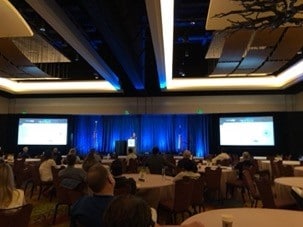 Safety Fundamentals
Chris Loomis, of Loomis Safety Education, opened the sessions with a presentation on safety essentials. He teased interest by pointing out that 86% of accidents result from 4 behavior challenges:
Fatigue—which can result in a 300% increase in accidents
Complacency—which can lead to taking short cuts
Focus Distraction—multi-tasking or being interrupted while performing a function
Knowledge Decay—repetitive action where someone becomes lax and doesn't follow process
The title of his talk, "When Safety is An Attitude, 'Nobody Gets Hurt'" clearly stated the focus of his presentation and its promise—a safe environment requires a behavioral shift where a safety attitude and situational awareness is practiced 24/7.
He challenged his audience to not only practice this at work but at home and while driving. Accidents at work caused by the 4 behavior challenges and lapses in common sense precautions outside of work (that all of us are aware of but often set aside—like driving while texting or fatigued, generating static electricity when pumping gasoline, standing on the top step of a ladder) were powerfully brought home by videos of actual accidents or reenactments of real events.
While members of the chemical industry are strong practitioners of safety in the workplace, a reminder of these fundamentals renewed a commitment to keep safety in the forefront. (To see more on Loomis, visit the following link:
https://www.nacd.com/media-center/responsible-reflections-blog/chemedge-taking-safety-seriously/
Responsible Distribution
This event also marked the 30th anniversary of the Responsible Distribution certification program, a centerpiece of NACD membership. It is a "third-party verified environmental, health, safety & security program where members demonstrate their commitment to continuous performance improvement in every phase of chemical storage, handling, transportation, and disposal." To become a member of NACD, an organization must complete this program. It is both a mark of excellence and also a reassurance to the industry that these firms can be trusted as meeting the highest of distribution standards.
The program continues to grow and address the challenges of digitization, sustainability and new environmental compliance and recycling requirements related to a lower emissions future. All of this is geared toward finding ways to operate chemical distribution businesses profitably in the global economy.
For more on this program: https://www.nacd.com/responsible-distribution/about-responsible-distribution/
Policy Advocacy
Both Eric Byer, President & CEO, NACD and Jennifer Gibson, Vice President, Regulatory Affairs, gave presentations regarding current policy advocacy in which NACD is involved.
Eric focused on the logistical challenges that currently exist in maritime, rail and truck shipping. Consolidation in the shipping industry has led to monopoly-like excesses, where shipping firms are not only charging legitimate tariff fees and contract rates to NACD members, but also unregulated premiums to grant higher handling priority for given cargo.
Rail lines continue to face overloads to their systems where, in some cases, transportation scheduling of goods is 12 months out. This makes it very difficult to follow a just-in-time model and is causing distributors to consider the more costly approach of warehousing larger quantities so that they aren't at risk of lacking resources for customers.
Trucking has also become more challenging, with a lack of drivers resulting in longer delivery times.
Eric reinforced that NACD is in active discussion in Washington with leaders there to find equitable ways to address these challenges, and he is personally in dialog with members to find a way forward.
Jennifer Gibson gave a set of comprehensive presentations about policy advocacy regarding EPA, OSHA, and DOT. One area she brought up was something that Steve Russie from Quantum had flagged in a blog he wrote regarding the proposed revisions to the OSHA Hazard Communications Standard (HCS) that will add what we believe are unattainable compliance obligations to chemical manufacturers.
Essentially, these changes would require chemical manufacturers to identify and analyze the hazards posed by every downstream reaction of that chemical. This would impose obligations on US chemical manufacturers and suppliers that go far beyond those required by any other country and would put US manufacturers at a clear unfair disadvantage in the world market.
Quantum joins with NACD's efforts to communicate to legislators in the House and Senate about this. A virtual public hearing on the proposed revisions begins September 21, 2021, at 10 a.m. EDT.
You can be more in touch on regulatory affairs by contacting Analisa Toma, Manager, Regulatory Affairs at atoma@nacd.com or call (703) 527-6223 x3065.
Partners
It was wonderful to meet so many colleagues in the industry at the convention. Three strategic partners we connected with included Covalency, Reliance and BluePallet.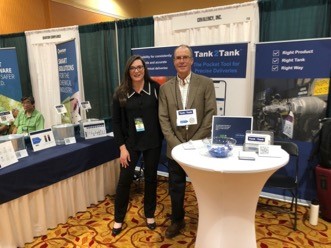 Covalency was introducing its new Tank2Tank app—the Pocket Tool for Precise Deliveries. This is customizable software that provides point-to-point visibility for consistently safe, accurate chemical deliveries.
Reliance is the leader in industrial labels for harsh environment applications. Quantum has worked in partnership with Reliance by connecting its SDS output with Reliance's Vision GHS Chemical Labeling Software to create a seamless solution. We are now taking steps to expand this offering on behalf of Reliance customers.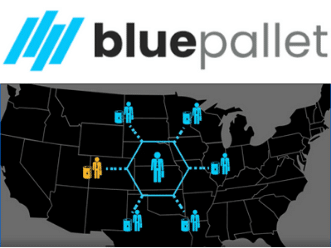 BluePallet brings ecommerce to the chemical industry. Built with the advice and support of the NACD, it is the first permissions-based marketplace dedicated to serving the chemical industry. Powered by a robust proprietary platform, it delivers secure, agile transactions. Quantum is looking forward to discovering how it might participate in this innovative marketplace.
Connecting
If you're interested in more information about NACD, go to nacd.com or contact Jenni Jenkins, Director, Membership at jjenkinds@nacd.com or call (571) 482-3067.
If you need support with SDS software or services, or a more automated way to manage your chemicals, be in touch with us at Quantum. We're on mission to help everyone in NACD and the chemical industry succeed.

Smart software for a safer world