Upcoming Changes Affect Safety Data Sheets (SDS)
Canada has proposed updates in their regulations (WHIMS under the Hazardous Product Regulations) to align their SDS, currently using GHS revision 5, with the 7th revised edition of the Global Harmonized System. This is done to align with current European and the proposed US OSHA GHS 7 regulations. As stated in the Canada Gazette the reason for these changes is that "Adopting the seventh revised edition of the GHS would provide increased worker health and safety benefits and worker protections."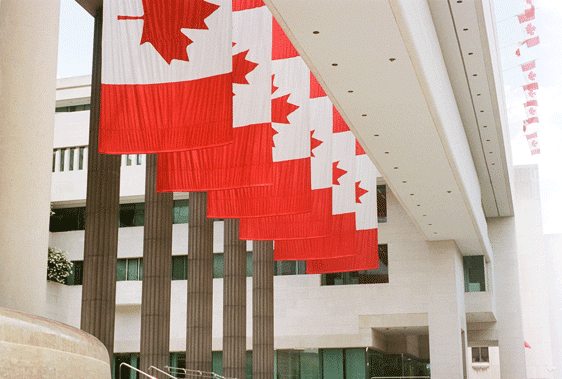 The comment period ended in April 2021 and when adopted there will most likely be a 2-year period until the new regulation comes into force. Once this happens, chemical suppliers will have a 90-day window to update and provide revised SDSs to the customers of the hazardous product(s). They will have a 180-day window to update GHS labels.
Here is a summary of the changes:
"The amendments required to align with the 7th revised edition of the GHS include modifications to several definitions, the adoption of a new hazard category for non-flammable aerosols and new subcategories for Flammable Gases, the addition of a new test procedure for Oxidizing Solids, and modifications to Schedule 1 to the Hazardous Products Regulations to update the information elements required to be provided on safety data sheets." Canada Gazette Part I, Volume 154, Number 51 (https://gazette.gc.ca/rp-pr/p1/2020/2020-12-19/html/reg4-eng.html)
Supporting Detail
Details of the changes are listed below. For the complete regulation, click here.
Subdivide Flammable Gases – Category 1 (extremely flammable gases) into subcategories 1A and 1B and repeal Subpart 19 of Part 7. Subcategory 1A would include pyrophoric gases (currently covered in a separate hazard class in Subpart 19 of Part 7 of the Hazardous Products Regulations) as well as chemically unstable gases. Subcategory 1B would include flammable gases that are not pyrophoric or chemically unstable, but have a lower flammability hazard than those of Subcategory 1A
Add new definitions for chemically unstable gas and pyrophoric gas
Change the name of the Flammable Aerosols hazard class to Aerosols and adopt a new Category 3, which addresses non-flammable aerosols
Remove the definition of flammable aerosol
Add a new provision to indicate that products classified in the Aerosols hazard class need not be classified in any category of the Gases Under Pressure hazard class
Amend the classification criteria for Skin Corrosion to refer to corrosive effects "in at least one animal" instead of "in at least one of three animals"
Amend item 9 of Schedule 1 to the Hazardous Products Regulations to add new information elements concerning the physical and chemical properties of hazardous products
Amend the provisions concerning required supplemental hazard statements for substances and mixtures that, when in contact with water, emit a toxic gaseous substance (Water-Activated Toxicants), to clarify that the selection of the appropriate statement is based on the toxicity of the emitted gaseous substance
Make several amendments to add precision to the classification procedures for mixtures in the following hazard classes: Organic Peroxides, Acute Toxicity and Specific Target Organ Toxicity – Single Exposure – Category 3
Specify that for health hazard classes that include both categories and subcategories, mixtures may be classified in a subcategory when there are sufficient data available to enable the determination of the appropriate subcategory for the mixture.
Connecting
Quantum can help you to be ready for this change. Our team of international compliance experts can guide you to incorporate any updates that are adopted. If you have further questions, please contact Anarkali Chhanda at Anarkali.chhanda@usequantum.com We would be happy to support.
Also, If you need support with SDS software or services, or a more automated way to manage your chemicals, be in touch with us at Quantum. We're on mission to help everyone in the chemical industry succeed.

Smart software for a safer world